National and sector rankings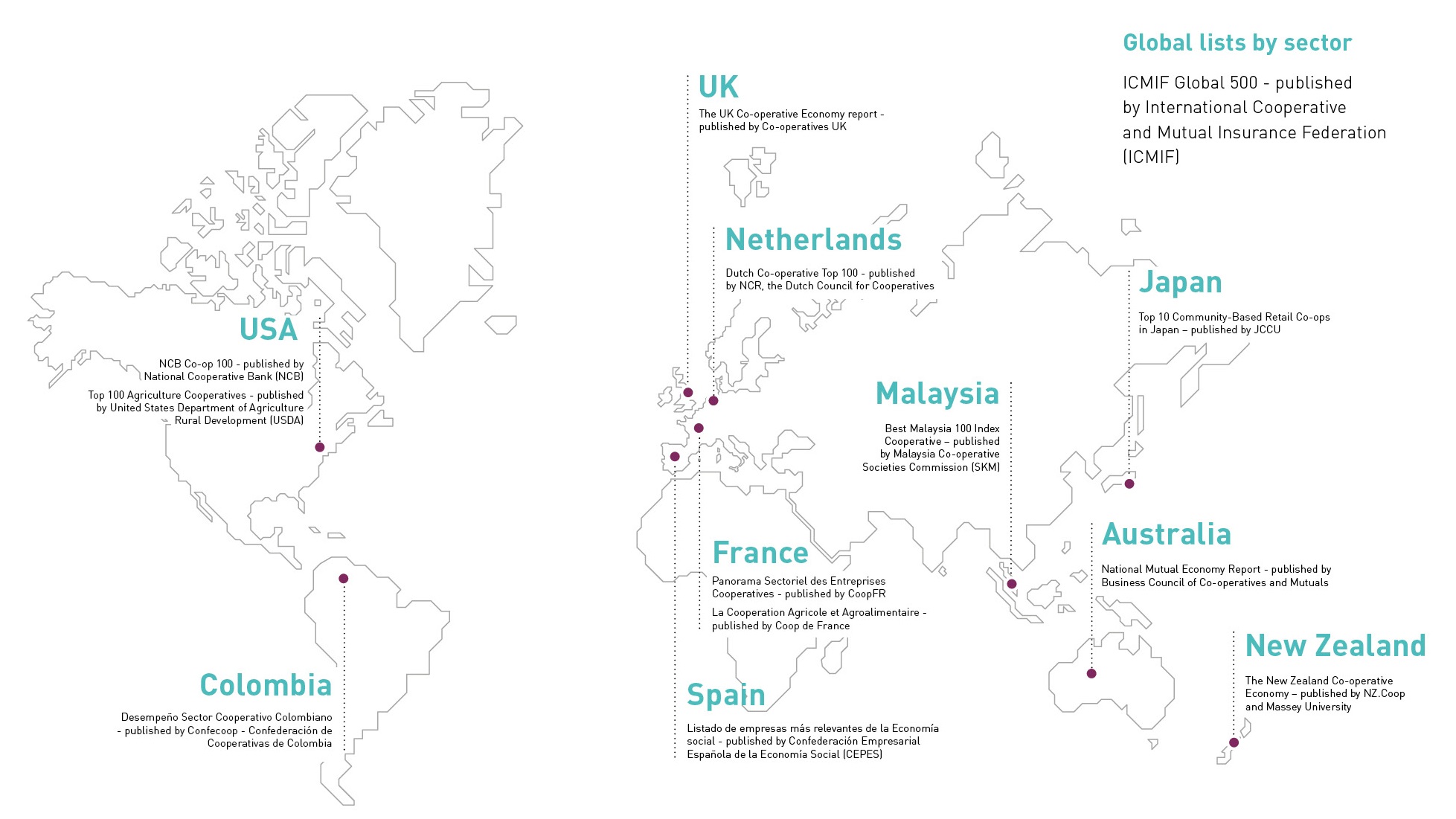 National and sector statistics and reports are key to the development of the World Cooperative Monitor database and to enhanced business intelligence on the cooperative movement. 15 national rankings and databases with micro data on single cooperatives have been identified so far. A detailed list can be found below.
As Monique Leroux, former President of the International Cooperative Alliance, stated about the World Cooperative Monitor and statistics gathering at the ICA Global Conference in November 2017,
This is at this time the only tool that we have to look at the global movement with facts...This business intelligence report has to be fully supported by the same approach at the national level and I would also argue at the sector level...But we need to be disciplined and rigorous about the way we are putting together data.
For help developing your national or sector ranking based on the World Cooperative Monitor methodology contact us at monitor@monitor.coop.
Existing national rankings and databases (with micro data on single cooperatives):