The 2019 World Cooperative Monitor is now available
The 2019 issue of the World Cooperative Monitor explores the economic and social impact of the largest cooperatives and mutuals worldwide, providing a ranking of the Top 300, sector rankings, and a special analysis of the Top 300 and the eighth United Nations' Sustainable Development Goal (Inclusive and sustainable economic growth, full and productive employment and decent work for all - SDG 8).
Three cases in particular related to SDG 8 are explored in depth within the report: Up Groupe (France), KRIBHCO (India), and SOK (Finland). Along with this analysis, featured within the section there is an interview with the Secretary General of CICOPA, Diana Dovgan.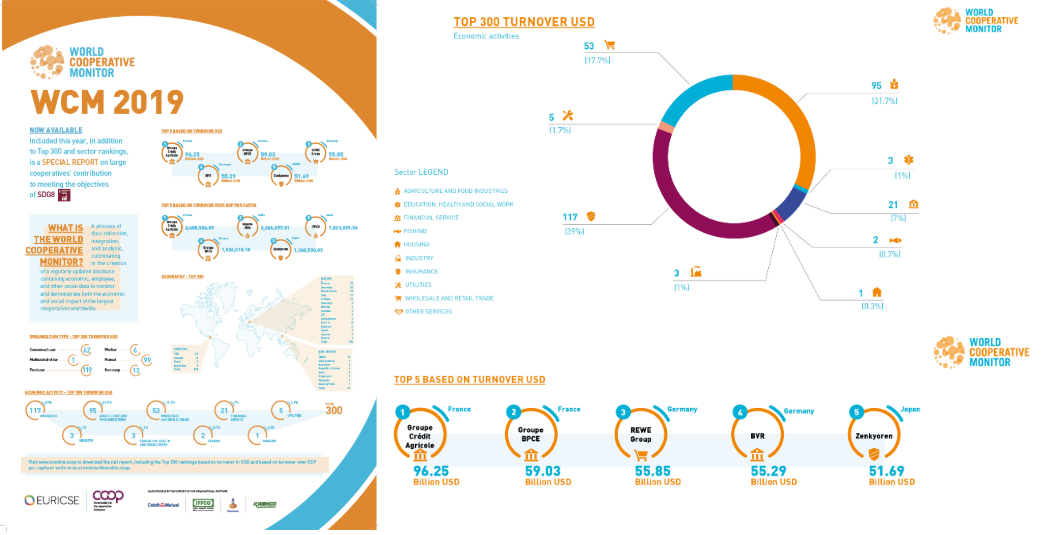 Find all the materials in the Press Kit.