The World Cooperative Monitor reports on the world's largest cooperatives and mutuals, or groups of coop­eratives and mutuals, including rankings of the Top 300 and sectoral analysis. Each year, the World Cooperative Monitor builds upon the research and data collection of the previous years, continually refining and improving the methodology and data collection strategies.
As the 10-year timeline shows, the report has explored various themes over the 10 years, from sector analysis to capital structure to the contribution of cooperatives to the UN Sustainable Development Goals (SDGs). This work has resulted in the report being pointed to multiple times at the UN General Assembly by Secretary General António Guterres as an important resource for demonstrating the impact cooperatives have on resolving global challenges.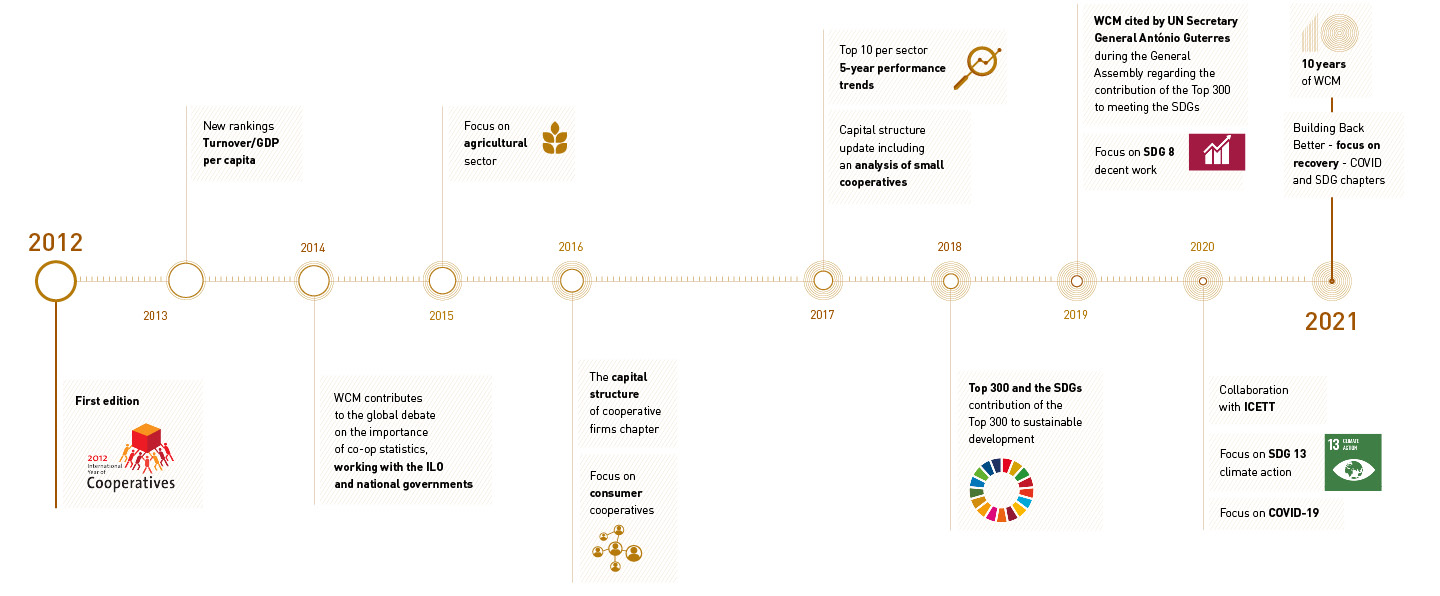 We've asked some of our stakeholders and readers what the value of the World Cooperative Monitor is and here's what they say....